The last few days, I have found complete solace in heading down to the Burlington Surf Club to catch some late afternoon rays as I soak in the remaining days of summer. The summer in Vermont fades just as quickly as it appears and its common place to look at the calendar in mid August and wonder where the time has gone. Upon moving back to Vermont after living in Denver for 6 years, there were so many things I had on my "Vermont Summer Bucket List" that I wanted to check off. Whether it was visiting Lake Willoughby for a day trip or stopping by American Flatbread in Waitsfield, the days of summer can often slip away as you go through a typical work week.
So as I basked in the sunlight and stuck my toes into the sand, I was appreciative of the mere fact that I live in a place where I can leave work and in 5 minutes be on a beach chair staring out at Lake Champlain. I surely loved many aspects of Denver, but access to a beach and lake were not one of the perks of city living. I reflected on all of the things I had checked off my summer list, while also appreciating all of the work I have put in to get my real estate career off the ground here. And in that moment, I felt at peace knowing that you can't do everything all at once. Sometimes all it takes to feel relaxed and recharged is 60 minutes in a beach chair, staring out at the Adirondacks. Living in the moment. So often I place an emphasis on looking ahead and planning for something, rather than appreciating what I'm doing in the now.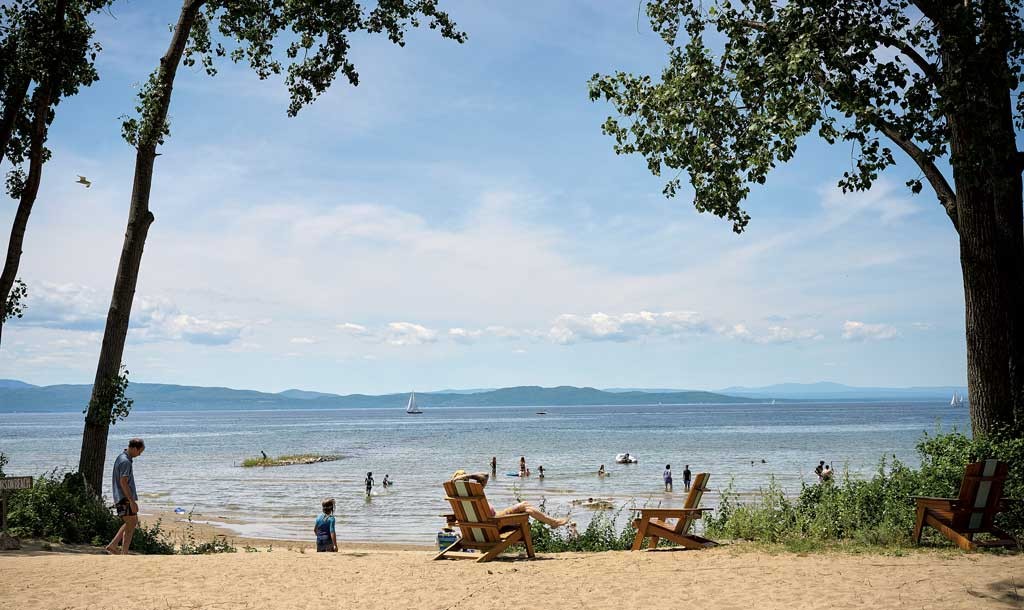 So as summer winds down and the crisp morning air begins to creep in, I hope that you too can find simple pleasures in this beautiful area we call home. Whether it's walking along the waterfront at sunset, hiking up Mount Philo, or visiting your favorite creemee stand just because you feel like it, take those opportunities to be appreciative of the here and now. Perhaps the most beautiful time of year with fall foliage is upon us, but for now, the sea and sand are surely enough.