Every year in early June, Burlington, Vermont comes alive with the sound of jazz during the Burlington Discover Jazz Festival. This event is a celebration of all things jazz, and attracts visitors from all over the country who come to enjoy live music, workshops, and other events.
The Burlington Jazz Fest began in 1984 and has since grown into one of the largest and most popular jazz festivals in the country. The festival features a wide variety of jazz styles, from traditional to contemporary, and attracts some of the biggest names in the jazz world.
One of the highlights of the festival is the free outdoor concerts, which take place on the Church Street Marketplace in the heart of downtown Burlington. The outdoor stages offer a festive atmosphere, with visitors enjoying live music, food, and drinks under the summer sun.
The festival also features performances in various indoor venues throughout the city, including clubs, concert halls, and theaters. These shows offer a more intimate setting and a chance to see some of the world's top jazz musicians up close.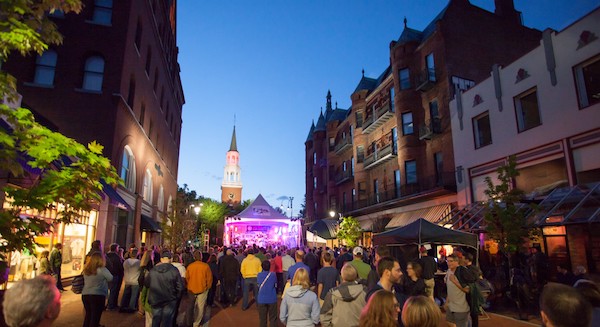 In addition to the concerts, the Burlington Jazz Fest also features a variety of workshops and educational events. These include master classes, clinics, and lectures, which offer an opportunity for musicians and music lovers to learn from some of the best in the business.
One of the unique aspects of the Burlington Jazz Fest is its commitment to showcasing local talent. The festival features a number of performances by local musicians, providing a platform for up-and-coming artists to share their music with a wider audience.
Overall, the Burlington Jazz Fest is a must-visit event for anyone who loves jazz or is looking for a fun and lively festival experience. With its mix of outdoor concerts, indoor performances, and educational events, the festival offers something for everyone. So mark your calendars for next June and get ready to swing to the beat of the Burlington Jazz Fest!
Clink the link below to get an updated lineup and more information on how to purchase tickets to various shows around town!